Seattle Northwest Folklife 2007
Saturday my Sweetie and I went to our… 2004, 2005, 2006… fourth Folklife festival at Seattle Center.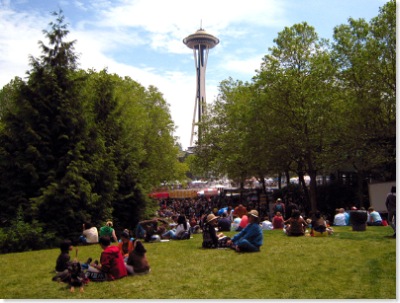 It was a mixture of seeing bands, going through the vendors, getting some food we usually don't have access to (sambusa! beignet!), listening to the street performers, and enjoying the very nice day. One of the bands I loved from 2004 showed up again: Skweez the Weezle. Fun! Well, except for the fact that they sang the song with the chorus "What do you do with a drunken sailor?" and now it's stuck in my head.
We got there early and by 5pm is was some kind of packed: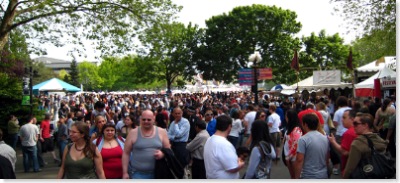 It was a smaller festival this year, and dancing was off the menu for us. So, it wasn't quite the tragedy that the Big Bamboo Hall wasn't opened for day long swing dancing. Maybe next year.
comments